by Nastassia Lopez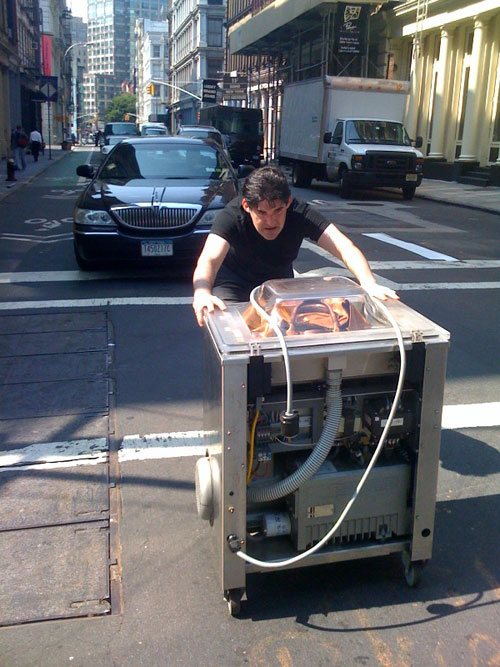 A quick update on what's happening around the lab (and apologies for the dearth of posts) —
Dave is currently putting the finishing touches on his Cocktail Stirring piece.
Interns have been crisping up beaver tails, playing with minerals, and working on new infusion techniques.
The New Yorker's Michael Schulman talked to Dave last week about the recent egg recalls and salmonella outbreak (read the article here).
And our friend Mark Ladner, chef at Del Posto, graciously donated his enormous Ultravac 500 vacuum machine to the Cooking Issues team. Dave pushed it 2 miles along city streets from the restaurant to the lab today. Thanks Mark!
Many more posts to come. As always, thanks for reading.
-The Cooking Issues Team