posted by Dave Arnold

Low-Temperature and Sous-Vide Primer Contents:
**Purdy Pictures: Sous-Vide and Low-Temp Charts** you are here

III. Use and Abuse of the Vacuum Machine andVacuum Tricks

IV. Temperature Control and Safety

V. Cooking Meats and Poultry

VI. Cooking Fish

VII. Cooking Everything Else
 Purdy Pictures: The Charts
Here are some fancy charts we made for sous-vide and low-temperature cooking.
All of these images are available at higher resolution: here.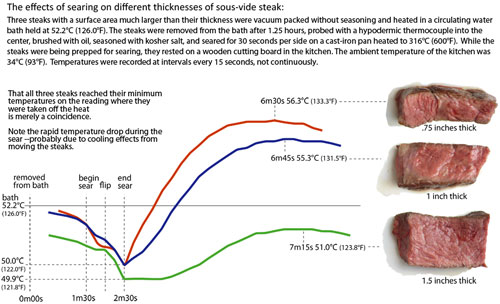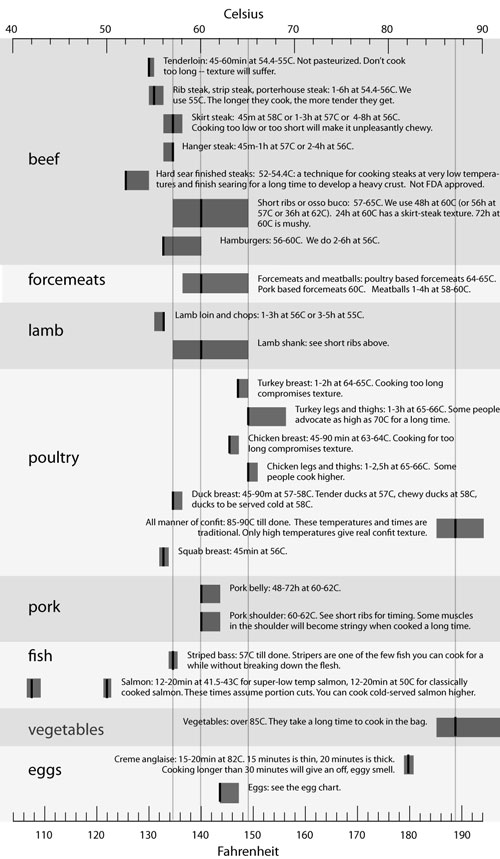 On to: Part I . Introduction to Low-Temperature Cooking and Sous-Vide