Skål: a Scandinavian toast.
Aquavit (Akvavit): A Scandinavian distilled liquor usually flavored with caraway.
Skål/Skoal project: Discovering something of people's nature by how they handle the ritual of the Skål. It all started with a 1967 photo of Swedish actor Max von Sydow. Now we aim to collect hundreds of skoals. We'll post more weekly.
For more info, including the history and purpose of the project, tips on skåling, and Nils' recommendations on how to be an authentic Swede, see here.
The original: Max Von Sydow, 1967: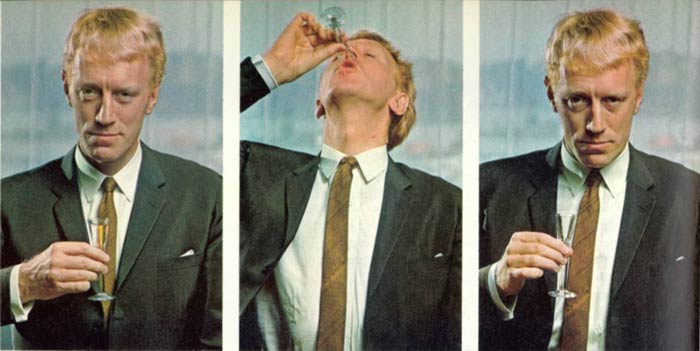 You can find a list of celebrities that we are dying to skål on our WANTED! page.
Here is OUR library of skåls:
After our appearance on Late Night with Jimmy Fallon, we skoaled the host himself:
And his bad-ass house band, The Roots: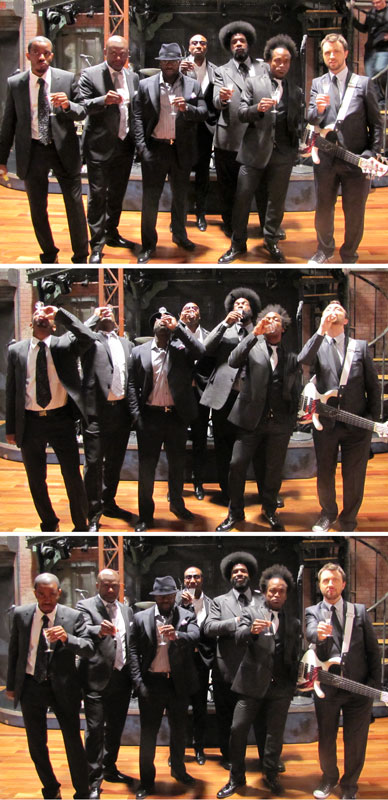 ————————————————————–
Flying across the country to skoal Merle Haggard gave us a good excuse to have some San Francisco chefs, writers, and culinary friends pose for a skoal shot. Dave, Nastassia, Harold McGee, Flo McGee (Harold's daughter) and the official Road Skoal Photographer, Travis Huggett, gassed up, fed parking meters, and drove circles around San Francisco with a cooler of cold Aquavit in pursuit of one thing: spreading the skoal to the Bay Area.
We set up our first Skoal Station at the Ferry Building Marketplace, home of San Fransisco's famed farmer's market, where local farmers and artisan producers sell fresh goods to chefs and locals:
The PR force who helped us set up our Ferry skoals: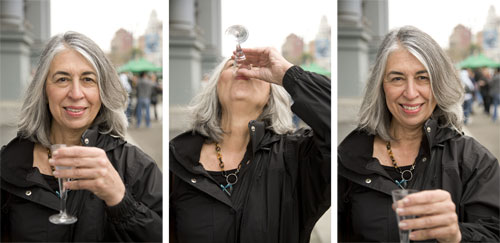 A famous NorCal Farmer:
(9 am is the middle of the day for Farmer Al –he had two shots. Seriously though, his fruit is delicious.)
A purveyor of some of the best rarer-than-rare Chinese teas:
He specializes in aged pu-erh tea. He has a warehouse in Oakland where he ages teas for up to 20 years.
A cook and expert on India's rapidly dwindling Parsi population:
From the Ferry Building we drove to Noe Valley, where we met husband and wife team of Sardinian restaurant, La Ciccia:
Insieme:
We drove back and forth between Bar Baretta, Coi and Incanto several times to track these next guys down (New Yorkers+driving+scheduling in the most laid back state in the country=disaster).
Dinner night one: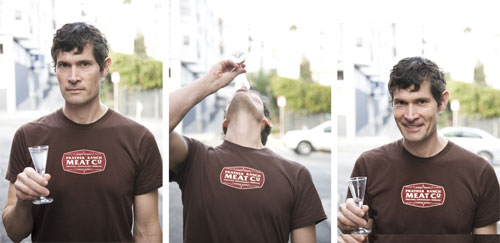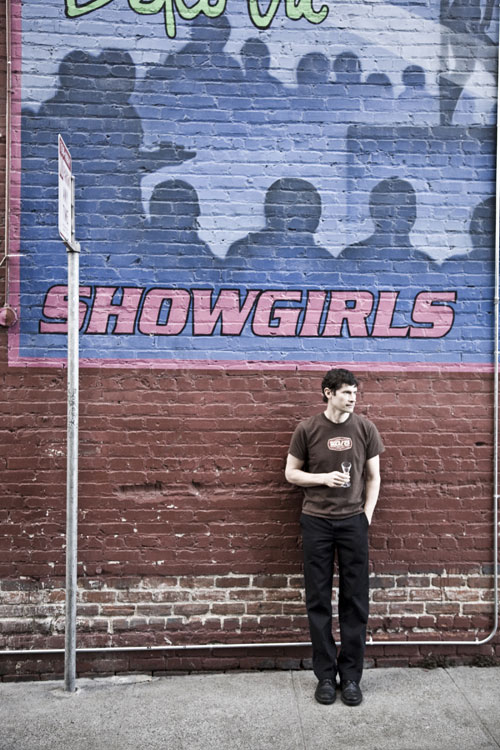 And desserts:
Dinner night two: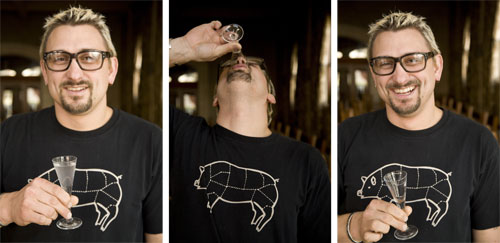 And the bartender who saved the Road Skoal crew from thirst on multiple occasions:
From San Francisco we drove two hours east for the Merle skoal in Modesto. As soon as Merle left the stage, we high-tailed it 3 hours north to Sonoma to skoal Paula Wolfert and her husband Bill Bayer:
This lady owns more than 100 clay pots (she's been collecting for 50 years):
This man thinks of ways to kill people with clay pots: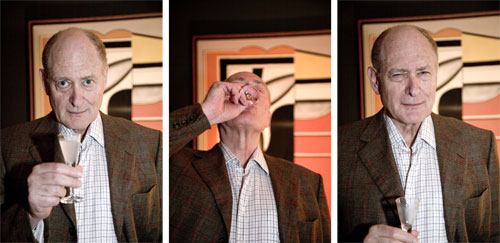 Together:
——————————————————————————————————–
We are starting the new year off with a bang. We flew across the country and skoaled country music legend Merle Haggard –one of our musical heros.
Readers might remember our excitement at the opportunity to meet Mr. Haggard, expressed here.
How do you like that?
It gets even better. Merle's wife Theresa sings backup and agreed to skoal too.
And there is absolutely nothing Cooking Issues enjoyes more than a good couple's skoal.
To celebrate the season of good cheer and good eats, we've compiled some of our favorite food-folk skoals.
First up, a gang of New York City's top chefs: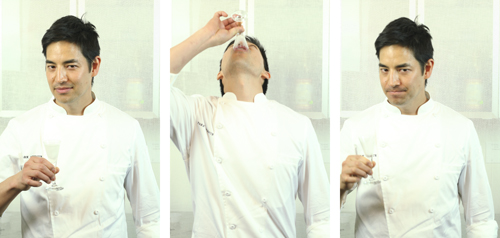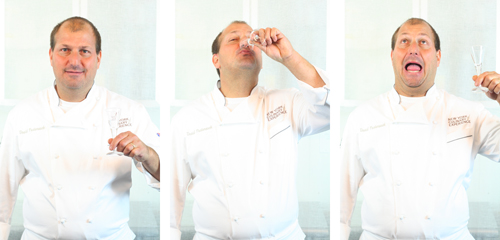 And people who like to eat their food and write about it:
Thanksgiving Skoal!
Thanksgiving is about pigging out with the relatives, so for this Skoal roll, we're highlighting people that are in some way related to one another.
First up, two guys who look related: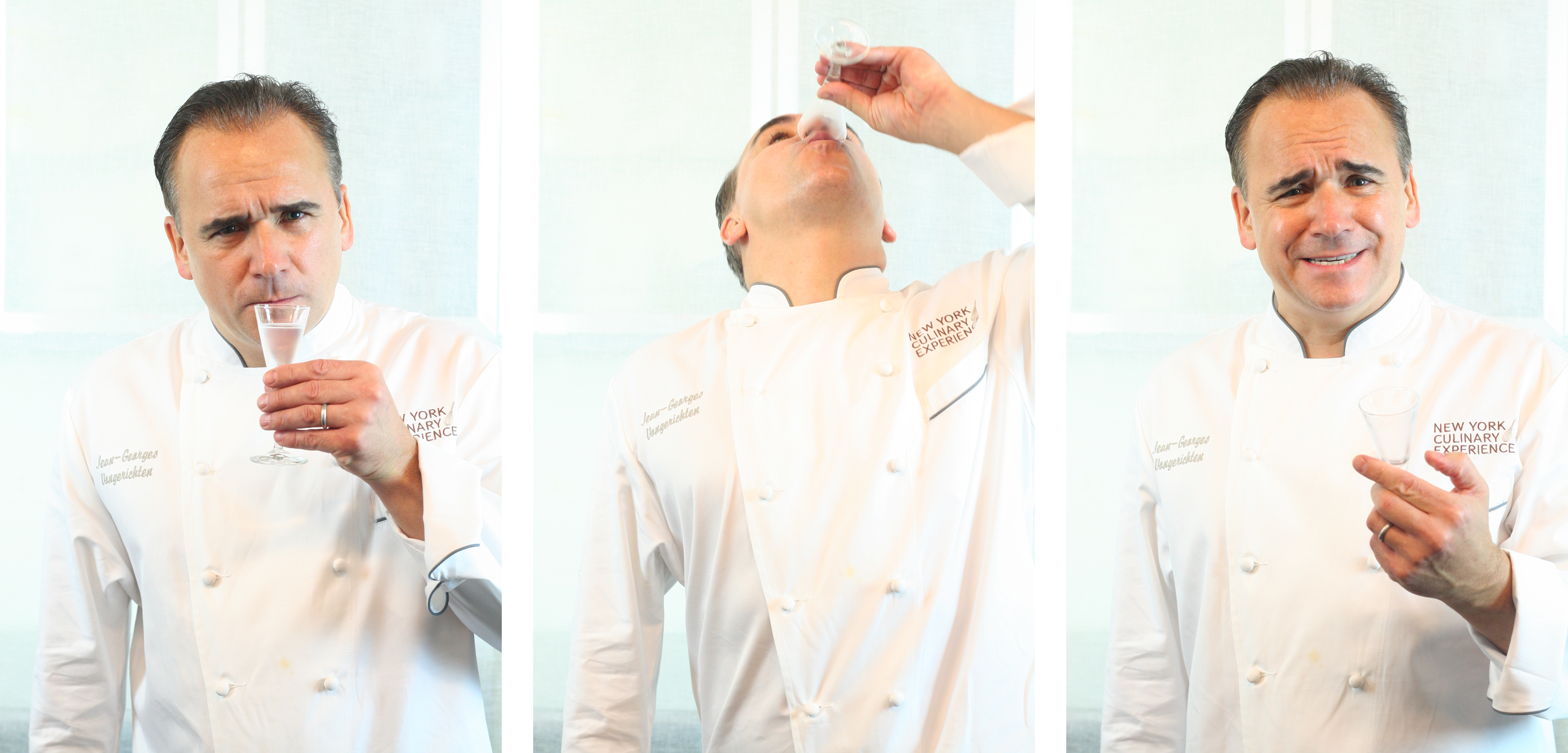 Two of our friends rocking blue:
Related by marriage:
Related through romance and work:
A sous-vide pioneer, and a supplier of all things sous-vide:
Related to FCI:
Related to Dave:
It's Ladies Night!
Presented by:
Morimoto!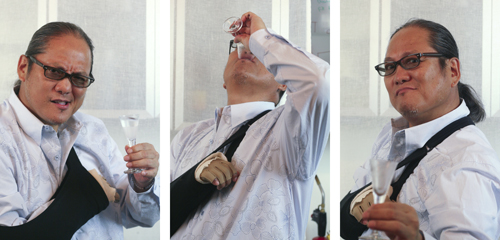 Ladies…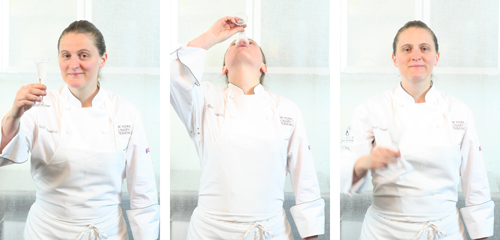 And, buttertastic: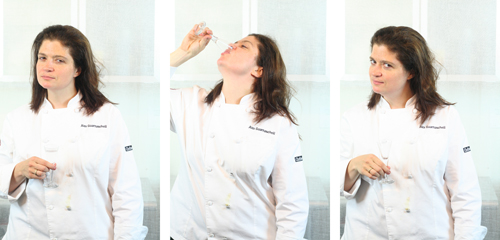 For sweets:
For meats:
And anything in between: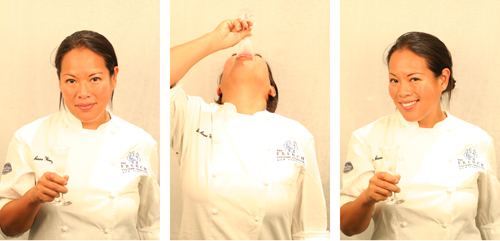 ——————————————
This week we had our biggest Skoal ever: the audience at our Star Chef's Demo.
Click on the photo caption for a bigger version. Check out the errors our panorama program created. There are some doubles, some ghosts, a dude wiping his own face off. Etc.
And the photographer behind it (and the awesome shots from the demo):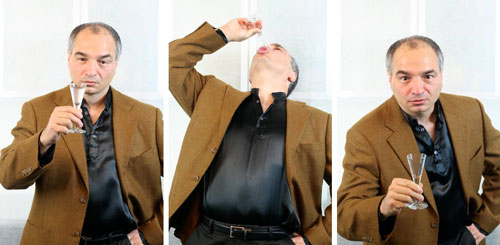 ————————————————————————-
Cooking Issues has a new member. Please welcome: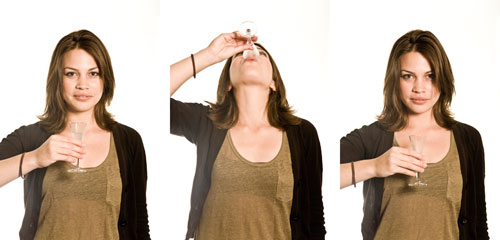 And now…. Meat:
Fish:
And Dairy:
On newspapers, TV and radio:
For books:
Bring on the 4- Star Pastry Peoples:
For our randomn skoal category:
The woman who published the Anarchist Cookbook:
and the woman who brings the anarchy:
————————————————————————-
Good things come in threes… For your skÃ¥l viewing pleasure, here are some sets of three skÃ¥ls:
Three photos of two brothers: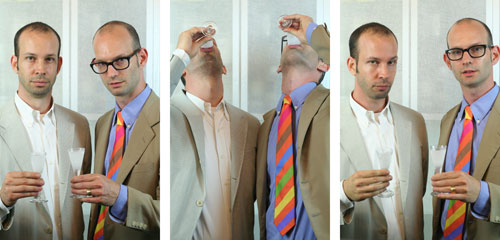 Three old-school 4 star French chefs:
Two Bloggers and a Rock and Roll Manager makes three: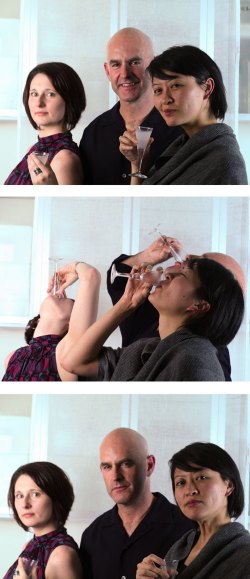 And three ballet dancers!
Finally, we'd like to introduce you to three more members of our Cooking Issues family:
………………………………………………………………
Happy 4th of July weekend! We hope you are celebrating this weekend with friends and family. And since you're already together and celebrating, why not teach them how to skål? To kick off the weekend right, we decided to finally crack into our vault of chef skåls for your enjoyment.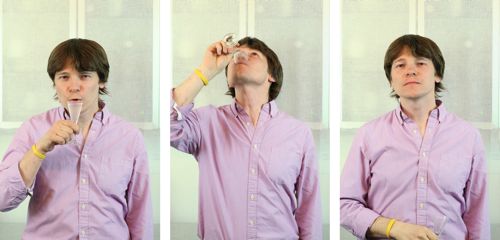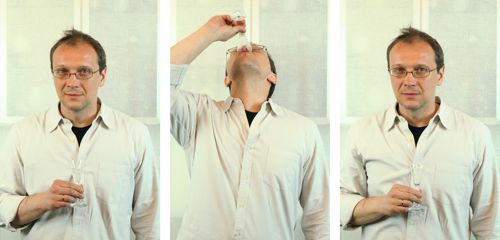 Happy Father's Day! Unfortunately, we don't have any father/son skål shots (except this one)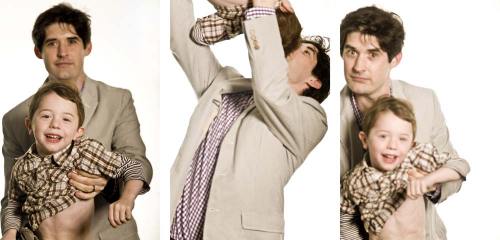 so we decided to do a food media extravaganza instead.
First, for a master of all media:
Now, for the real power behind food tv:
In the land of print we have newspapers:
and magazines:
And in the blogosphere, here are some real players:
You've already seen Steven Shaw from eGullet. Here are two more of the big wigs:
………………………………………………………………
The FCI hosted a premier party for the movie Food Inc. Here is a smattering of the guests:
Firstly, Regis!!
Now that you've seen Regis, how about this:
And this: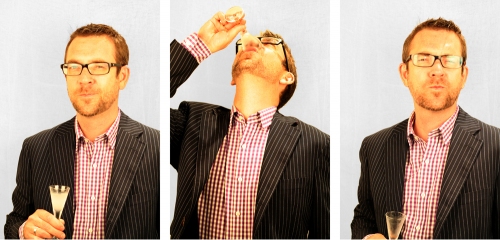 And this:
And one of our own:
……………………………………………………………….
Our first ever mortal enemy skål smackdown. Our friend Dave Chang is well known for having beef with certain individuals. Here is Chang and his public enemy number one, the blogger Josh Ozersky.
To go with the hate we are posting some love. Here are the significant others of the Cooking Issues crew: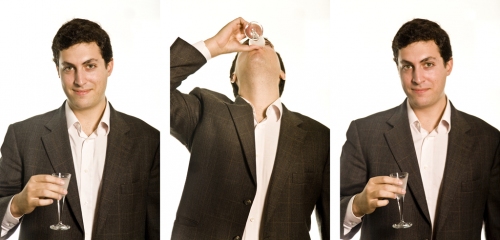 …………………………………………………………….