by Dave Arnold
I recently posted on manna, the stuff that God sent to the Israelites in the Bible.  You can read the post here, or read the New York Times article I wrote here.  Manna isn't one single thing, it is a category of foods –sweet to the taste and providential in nature.  Most of mannas are the dried sap (or the honeydew excreted by bugs who eat the sap) of various desert shrubs.
Theorizing about exactly which shrub variety produced the manna in the bible is a favorite debate in some circles, and Tamarisk manna, from the Tamarisk tree, is often the top contender.
In Iran, tamarisk manna is know as Gaz.  It has been used for centuries to make a candy also known as gaz, whose primary ingredient is manna.  Most gaz candy today is counterfeit, but friend of the blog Kitchengrl (www.upstartkitchen.com) managed to send us the real deal.  This one isn't from Iran, it's from Iraqi Kurdistan.  Here is a picture of the box:
And a closeup of the picture of the town inside the box: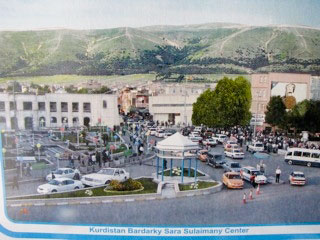 Here is the best part: the ingredient list, and a description of the history, uses, and gathering of manna:
The candy is flavored with cardamom and pistachios, which balance well with the manna.  The most manna-like aspect of the candy is its texture –chewy, gummy, with a bit of a snap as it breaks.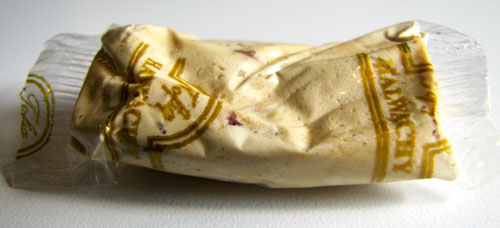 This photo shows the texture of the breaking manna: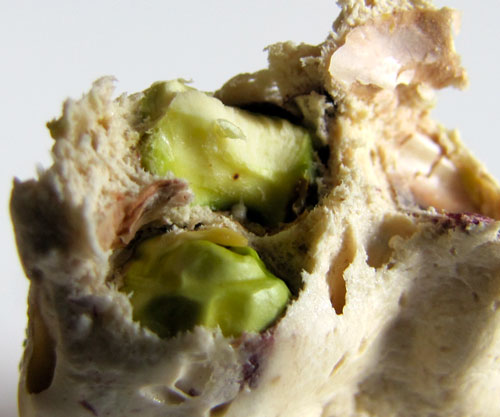 Great stuff.  Thanks Kitchengrl.