posted by Nastassia Lopez
(Hey, what is this Skål Project anyway?)
Flying across the country to skoal Merle Haggard gave us a good excuse to have some San Francisco chefs, writers, and culinary friends pose for a skoal shot. Dave, Nastassia, Harold McGee, Flo McGee (Harold's daughter) and the official Road Skoal Photographer, Travis Huggett, gassed up, fed parking meters, and drove circles around San Francisco with a cooler of cold Aquavit in pursuit of one thing: spreading the skoal to the Bay Area.
We set up our first Skoal Station at the Ferry Building Marketplace, home of San Fransisco's famed farmer's market, where local farmers and artisan producers sell fresh goods to chefs and locals:
The PR force who helped us set up our Ferry skoals: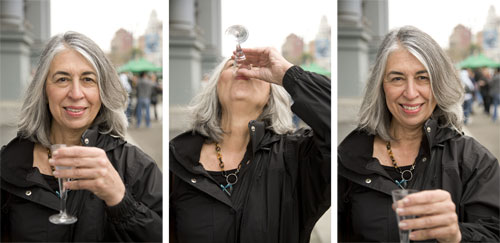 A famous NorCal Farmer:
(9 am is the middle of the day for Farmer Al –he had two shots. Seriously though, his fruit is delicious.)
A purveyor of some of the best rarer-than-rare Chinese teas:
He specializes in aged pu-erh tea.  He has a warehouse in Oakland where he ages teas for up to 20 years.
A cook and expert on India's rapidly dwindling Parsi population:
From the Ferry Building we drove to Noe Valley, where we met husband and wife team of Sardinian restaurant, La Ciccia:
Insieme:
We drove back and forth between Bar Baretta, Coi and Incanto several times to track these next guys down (New Yorkers+driving+scheduling in the most laid back state in the country=disaster).
Dinner night one: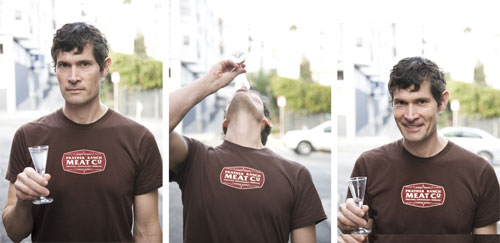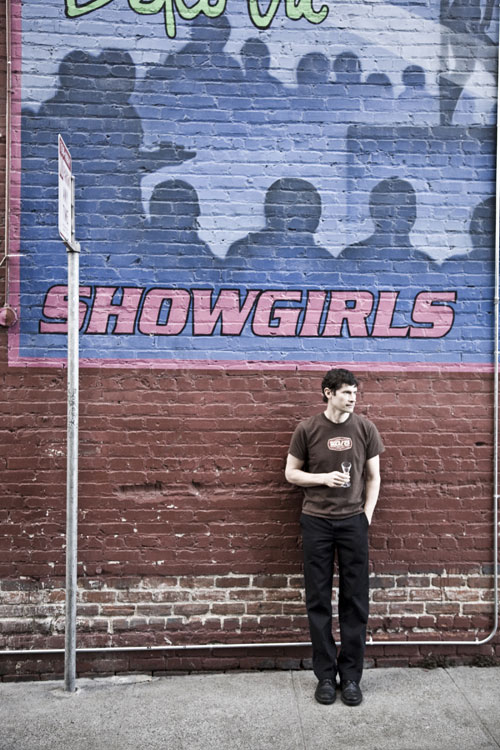 And desserts:
Dinner night two: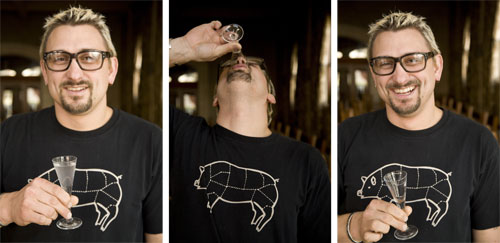 And the bartender who saved the Road Skoal crew from thirst on multiple occasions:
From San Francisco we drove two hours east for the Merle skoal in Modesto. As soon as Merle left the stage, we high-tailed it 3 hours north to Sonoma to skoal Paula Wolfert and her husband Bill Bayer:
This lady owns more than 100 clay pots (she's been collecting for 50 years):
This man thinks of ways to kill people with clay pots: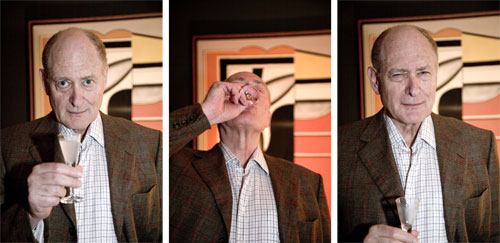 Together: