Posted by Dave Arnold
Tomorrow the school is hosting a premiere party for the movie Food, Inc. The movie rightly comes out against the factory food system here in the U.S. Our dependence on monoculture corn is called out in particular. I thought it would be hilarious to serve some fancy-dan corn syrup at the party. Here is what we did: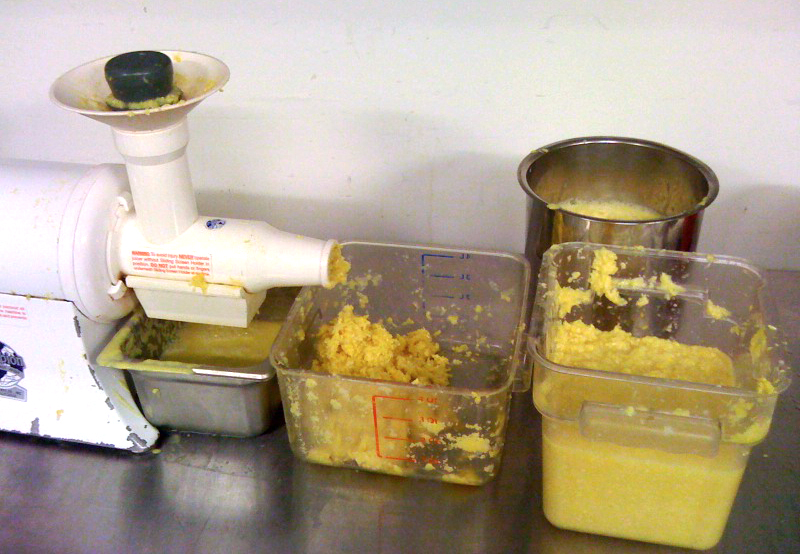 We juiced 3.5 kilos of frozen cut corn. Then I hit the juice with pectinex smash to see if it would clarify. It didn't. Then we spun it in the centrifuge at 4000 g's to see if it would clarify. It didn't—it looked like orange juice. Then we gel clarified it (5 grams gelatin per liter of corn juice). Finally it worked. Then we put it in the rotovap and reduced the juice at room temperature to a clear, corn-colored syrup.
Awesome, right?
Wrong. It just doesn't taste that good. Rats.