Posted by Nils Noren
This is the second post in the Glass House project series. If you want to know more about it click here.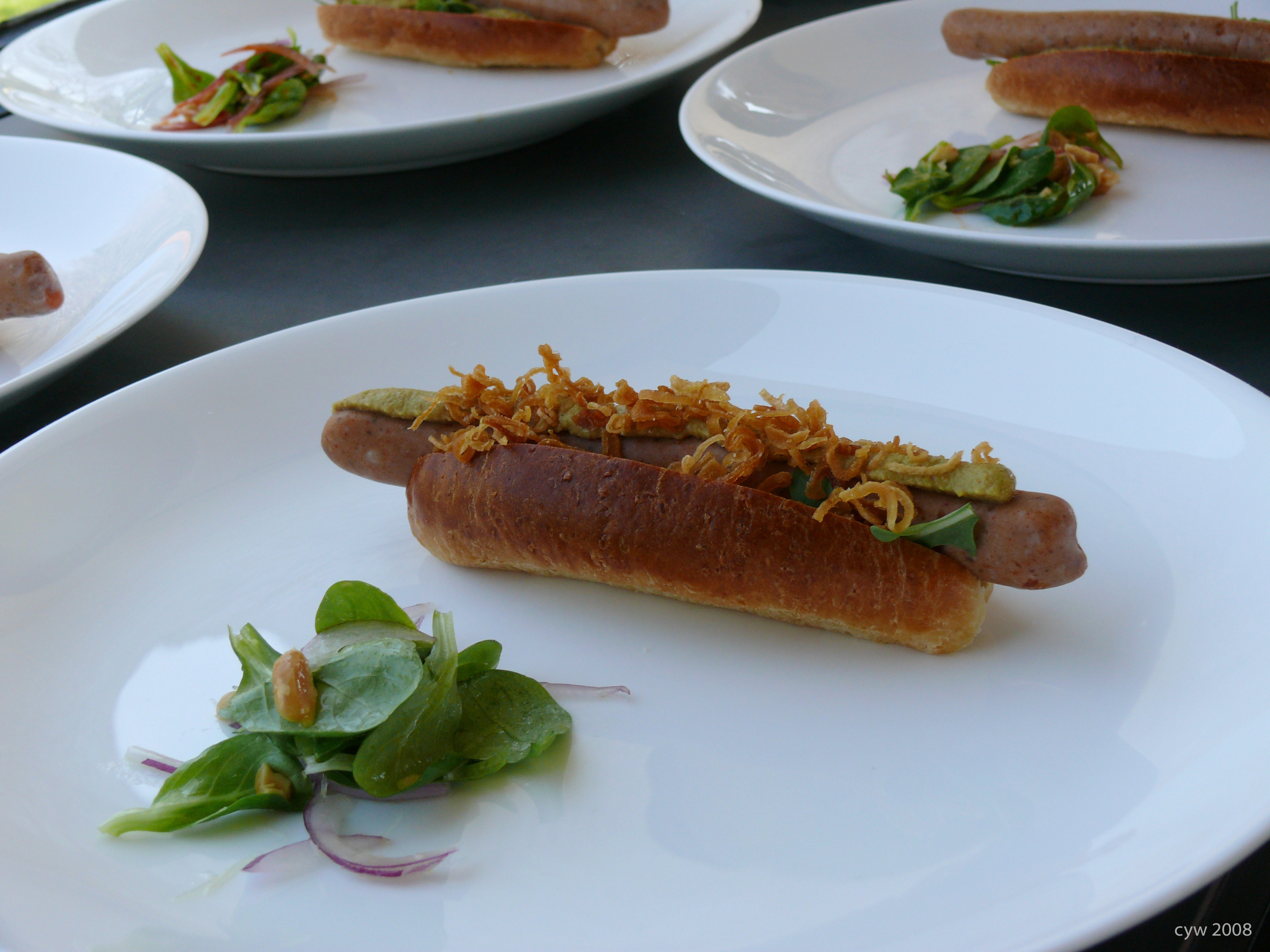 The topic for this particular discussion was quite an interesting one: attention span. Or in today's culture, it is more the lack of an attention span that is the problem. I definitely feel that my own attention span has waned, not that I had much to start with. Think about it—we change TV channels every two minutes, we read only the first part of a news article, and so on. What does this lack of an attention span mean in terms of food? Fast food!
I don't personally have a problem with fast food in and of itself. I love myself a good hot dog or a herring burger (of course I wish I didn't have to go all the way to Sweden to have one). Yet I do think it's a problem that too many people never seem to think about the food they're eating, especially when it's fast food. Fast food has become more of a means to refueling and filling up quickly without the onus of having to reflect upon what you just ate. So I wanted to come up with a concept that would grab people's attention. Is there a better way of grabbing peoples attention then by confusing them? No, I don't think so.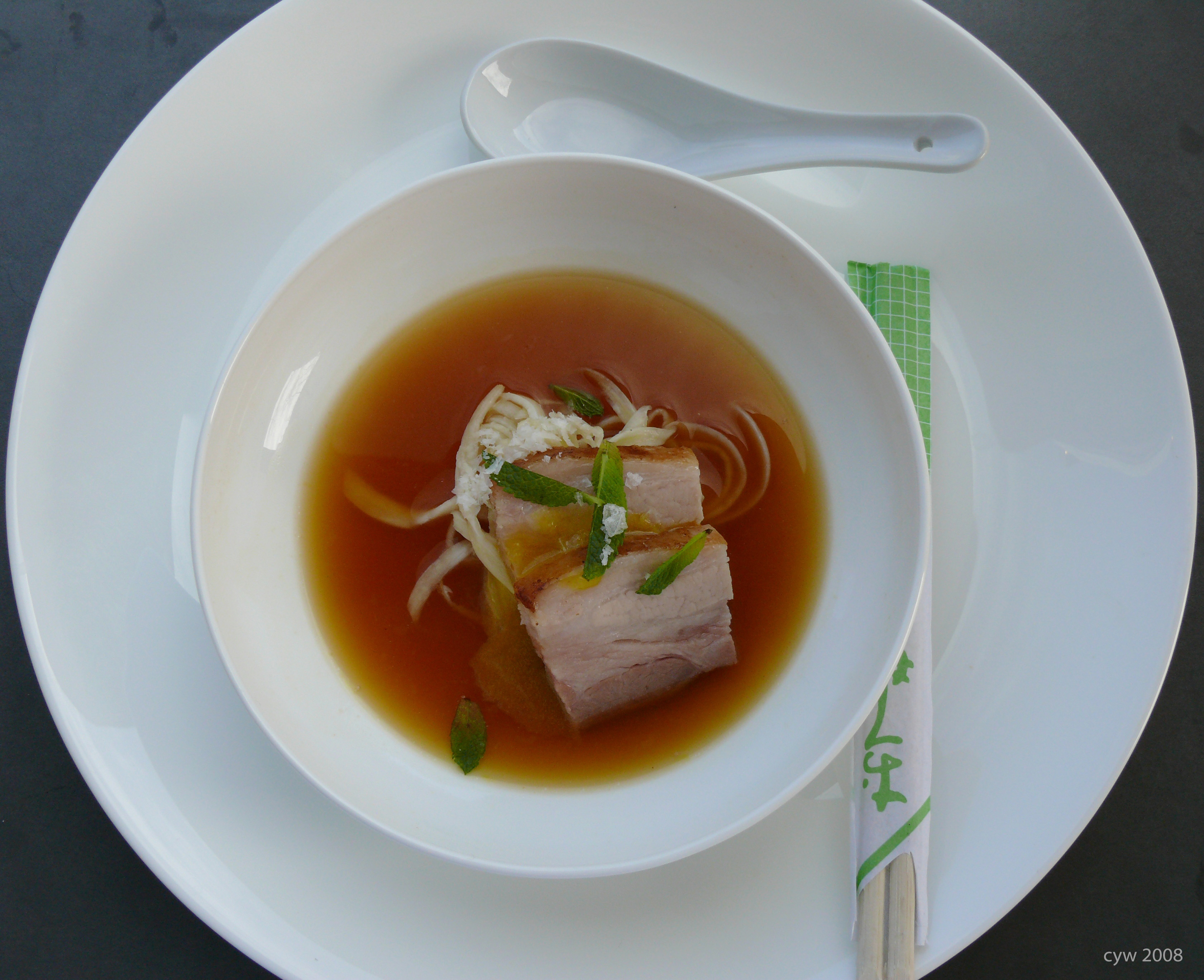 So here is the concept; I'll try to make it as clear as possible to avoid any further confusion.The menu listed a fast food item from a specific place in the world (e.g., a hot dog or a chorizo & cheese sandwich). The plate came out looking like fast food from an entirely different place, but it contain all the flavors of the dish listed on the menu (e.g., hot-dog-shaped lamb curry or chorizo & cheese noodle soup). Confusing enough to make you focus and really think about what you're eating?  I hoped so. 
At least I managed to perplex the following guests into intently analyzing each dish: Stuart Brown of the National Institute for Play; Dorothy Dunn, Director of Visitor Experience at the Philip Johnson Glass House; Ze Frank of ZeFrank.com; Andrew Hultkrans, author and Artforum Contributing Editor; Pico Iyer, author; Nathaniel Kahn, filmmaker; Maira Kalman, illustrator, artist, designer; Christy MacLear, Executive Director of the Philip Johnson Glass House; Jorge Otero-Pailos, Columbia University professor; Adam Phillips, psychoanalyst; Wolfgang Schivelbusch, author and scholar.