posted by Nils Noren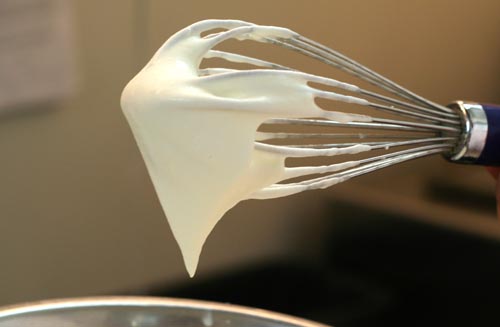 "Foam is a culinary technique invented by Ferran Adria". That is what comes up if you look up foam (culinary) in Wikipedia. What about whipped cream (which I happen to like a lot)? Did Ferran invent that? Mousse? Meringue? Don't think so. By the way don't get me wrong, this has nothing to do with Ferran, I couldn't have more respect for the man and what he does. But it's a fact that foams have been used in the culinary world for A LONG TIME. Just wanted to set that straight first.
Now to the real reason for this post. Why do some people in English speaking countries insist on calling foams espumas? It sounds good on a Spanish menu, but on a menu written in English, not so much. In fact it sounds gross, like someone is spitting in my food. And why all of a sudden stop using a perfectly fine English word that has been around for a long time and replace it with a Spanish word? Or is espuma only related to foams that come out of an Isi bottle? If you put a product made in a kitchen in New York into a bottle made by an Austrian company that's manufactured in China (we checked on the bottle) and turn it in to a  foam, all of a sudden it should have a Spanish name? Makes no sense to me.
Since we are on the subject of foams. I can't help to finish with this. If you are going to put air into your food, make sure that you start with a flavor that really needs to be diluted; because air has no flavor (if it does, probably not so good). I know this is obvious but it still happens that I get foams where the flavors are too diluted.  I think that is why foams get such a bad rap.